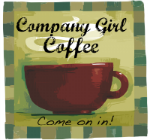 Good Morning Company Girls (and anyone else who stopped by!) I am off to substitute teach this morning so this will be short-and-sweet. . .I have been putting off subbing at the HS for a long time now. . .I'm 38 and *scared* of doing it -- ha! I met a HS teacher in class last night and she has given me the courage to say "yes" to an assignment there. . .so here I go! It's culinary arts -- at least it sounds like an interesting class. . .although many times as a substitute teacher I'm just a babysitter -- I hate that.
This was last Saturday -- we spent the day at Dollywood to celebrate Frederick's 7th birthday. There he is, front and center!
I
blogged
about our Sunday. . .just a great day together as a family.
Monday morning was Labor Day -- I had to work at the YMCA from 830-12 then we meet friends at their house for a BBQ. It was just a beautiful, perfect weekend! Well, until we got home and Marie had to finish her report on a famous Tennessean -- ugh. She does not enjoy schoolwork like the rest of the kids. That took some energy to get through :)
Tuesday morning I accepted an assignment at the middle school I interviewed at a couple of weeks ago. I really liked it! I have been to many of the other county middle schools but not that one. I hope some more opportunities come along. I raced home (the kids got home before I did) and 3 minutes later we were back out on the road to get Frederick to swimming and the other three and I took a body sculpt class. I really enjoy exercising with my kids. We then shot down to Chick-fil-A to meet Tom so I could feed the kids dinner (yep, after that good workout) and hand them off because I had a PTO meeting at the kids' school. That was a waste of time, but it usually is. Don't get me wrong, I think the PTO is a great thing. . .the organization at our school, though, does not have any goals, lacks leadership (it has for years -- I was thrown into the presidency for a couple months last year -- ugh!), and has low attendance. But I had promised a couple moms that I would be there and I was. I was ready to fall over when I got home at 7:30. LONG day!
Wednesday both my 8:00 and 10:00 tennis games were rained out which bummed me out. I did some school work though and browsed for dinner recipes. I got my hair cut and colored (finally!) that afternoon and had homemade chocolate chip cookies -- warm, no less -- waiting for the kiddies when they got off the bus. I tried a new recipe
here
. . .the kids weren't *wild* about it but I liked them. A welcome chocolate chip cookie difference with ground-up oatmeal in it. I also prepared dinner for the family after Thomas and Margaret's swim team practice. . .I bought a couple of season's of America's Test Kitchen on DVD and watched the episode for
crunchy baked pork chops
. . .they were
excellent
. We're not mustard fans around here so I substituted most of the mustard for mayonnaise. The smell was terrific and everyone liked them (with jarred applesauce, Bob Evan's microwave mashed potatoes and frozen green beans. . .just can't do *everything* homemade anymore -- ha!). . .want to continue to find new recipes to use with my family!
Thursday was busy with school work, tennis, errands, and then school for myself last night. I got home at 9:30 p.m. and still needed to get things ready for my in-laws, who are coming today. Tom's birthday is next week and they are bringing down his gift from all of our parents and his sister. . .a new grill!!!! So excited about that -- the one we have was a housewarming gift from my grandparents in 1996. Hope he likes it. . . :)
Well, it is now Friday NIGHT. . .I didn't get this published before I left this morning and then couldn't get my computer connected to the internet at school today. . .and THAT is a whole other post!!! My in-laws made it here safely and it was raining this evening so we weren't able to get Tom's gift out of the truck or box but he did open the all-weather cover that the kids purchased for him as a way of telling him about his gift.
If you made it this far through this post, then maybe you'd like to go visit with more of the
Company Girls
at
Home Sanctuary
. If you've never been to Rachel Anne's blog you really will find some good company, good advice, and maybe a new friend there :) Happy Weekend All!
Jenni