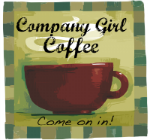 I just had a conversation with a friend and said. . ."we can only see a foot ahead of us in this life. . .God can see a mile ahead. He's 5279 feet ahead of us. . .He is the Leader I want to follow." This is so, so true of my life this week. I had an opportunity I have prayed for for well over a year now. . .an interview for a position in a middle school math classroom. I was so excited about it and was glad that the call came Monday and the interview set up for less than 24 hours later -- less time to be nervous/anxious/over-work my thoughts. Anyway, I thought it all went well but as of last night (Thursday), still hadn't heard anything. I knew the opportunity was immediate as school has already been in session for four weeks and I had expected to hear on Wednesday (per the principal that interviewed me). By last night I knew I didn't make the cut. . .and I have had to tell myself many times that I prayed and prayed for God's Will and when I pray that way I need to be prepared for His answer. This time his answer was clear: "Finish grad school. Be available to your children's classroom teachers. Play some tennis! I need you to be around, 24/7, for your family and friends."
So. . . .
This was not the right opportunity, the right time. . .it wasn't His timing. Thomas (11) has been praying for me all week, and specifically for this job. He is so great about being sensitive to others and what is important to them. I am so incredibly blessed by my family, my ability to be a mother to these four, my good fortune to have married my best friend, the only man I've ever loved. . .
My girlfriend, Heidi, reminded me today that we have to be careful to be
content
, even as we pursue "more". She is so right. I think there is a very fine line between content and complacency (a HUGE pet peeve of mine) and maybe sometimes I try too hard because I'm afraid of being mediocre. I don't think God created us for mediocrity...but we aren't perfect either and that is why we
need
Him and His Son and His grace and His mercy. So. . .here's to figuring out the next foot in front of me (I think I know but. . .it's a lot of work. . .) and following the Cross each and every day, even when the path ahead isn't exactly the one "we" would necessarily chose.
Oh, and, I did get an e-mail from the principal that interviewed me. . .basically he chose someone with a certificate that I don't have. What impressed me about him, though, is that he checked on a certain reference of mine. . .someone that could not have been easy to find with one phone call. This person retired last May from a different district from that I worked in, in another state. I thought that showed a detail-oriented person who was thorough and probably prayerful of his decision. God always gives us *just* enough information so we can go on, joyfully and happily, serving Him.
I'm linking up to
Rachel Anne's Company Girls
today -- I haven't been good about this this summer and want to get back in touch with all of you!! Also, if you've never visited with us before, consider yourself invited. . .you'll meet a lot of great people through her link-up :)
Jenni